Kit with adhesive strip - 4 rolls
---
Box of 4 special strips to attach the EasyFoal sensors to the mare's tail. Slightly elastic, self-adhesive and breathable, the EasyFoal strips ensure the sensor fits securely to the tail and guarantee quality detection while at the same time respecting the mare's welfare.
Model selected upon completion of hundreds of days of testing on mares (under normal behavioural conditions for the mare, held beyond 10-15 days). After completing a first loop directly on the tail, then applying the sensor, a few extra loops above are enough to secure it for several days. Each strip, under normal condition of use and following fitting recommendations, will enable approximately 4 installations.
Also comes in a box of 16 strips according to your needs.
Content
Contenu de la section
Content
Supplied in a cardboard box:
• 4 special EasyFoal fastening strips
Benefits
Contenu de la section
• SECURE FIT: once correctly fitted, you can rest assured that the sensor is securely attached to the tail. Regular monitoring of the mare is recommended, which will help you readjust if necessary or add a few loops of strip where needed.
• EASY and QUICK FIT: the strip is hand tearable, so there is no risk associated with the use of sharp tools. Following the recommendations, the strip and the sensor are fitted to the tail in just a few seconds. Anyone involved in livestock farming can do it.
• BREATHABLE, LEAVES NO TRACE: As the priority is to respect the mare's welfare, these strips are designed so that the tail can breathe. When removing the strip, there is no trace of adhesive left on your mare.
• ORIGIN: strips made in France.
---
Often purchased together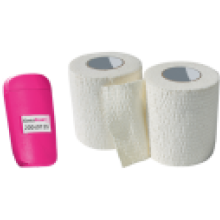 Additional sensor to be combined with an EasyFoal antenna.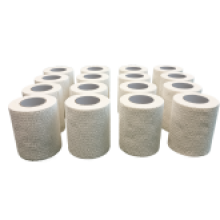 Box of 16 special EasyFoal sensor fastening strips.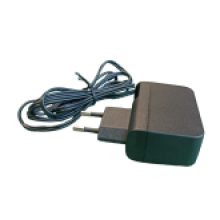 Power supply cable