Complete EasyFoal kit - Indoor
---
.
Description
Contenu de la section
EasyFoal is a foaling detection system based on an analysis of the mare's pre-foaling behaviour. 
Thanks to a sensor placed on the mare's tail, EasyFoal sends you an alert when the first signs of foaling appear.  No more waking up in the middle of the night for no reason, your mare and her foal are safe!
Available variant: The EasyFoal kit is also available in a version with an OUTDOOR antenna/collector
(waterproof + equipped with a rechargeable battery for outdoor and/or isolated use). 
Peace of mind for the breeder and the mare
Contenu de la section
With EasyFoal, you can sleep more soundly during the foaling period...
• PEACE OF MIND: Unnecessary trips are avoided; no false alarm when the mare lies down. 
• WELFARE of the mare: the installation of the sensor is non-invasive, simple, quick and with no veterinary intervention required.
• SAFETY: Your mare is monitored 24/7, both in the stall and in the paddock, so you can intervene at just the right time.
Content
Contenu de la section
Your complete set includes:
• 1 INDOOR collector/antenna
• 1 power supply cable
• 1 sensor (possibility of adding as many as you wish, to be ordered from the start or later from your dealer)
• 2 special fastening strips
• 1 complete installation and user guide
• 1 holder for the sensors when in standby mode
Benefits
Contenu de la section
• HIGH-PERFORMANCE: more than 90% foaling detection, less than 10% false alarms, sensors lasting up to 15 days.
• ECONOMICAL: regardless of the number of sensors you add to the antenna, you only pay one subscription.
• ADAPTABLE: a single antenna (only one subscription) for an unlimited number of sensors, with no wiring or Internet required, usable in any stall or in the paddock up to 1 km.
• ROBUST: 3-year warranty. Long-life sensor battery (estimated 7 years), no need to charge. Extreme resistance to shock, humidity and dust.
• SIMPLE: simple and efficient sensor installation using a specific strip. No maintenance needed.
• ORIGIN and CSR: sensor made in France. INNOVAL also undertakes to take back your old obsolete sensors and send them to a treatment and recycling facility.
---
Often purchased together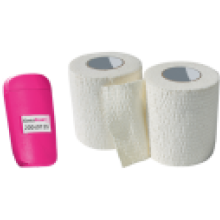 Additional sensor to be combined with an EasyFoal antenna.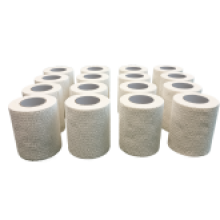 Box of 16 special EasyFoal sensor fastening strips.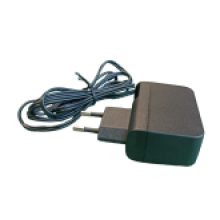 Power supply cable